What can you still do with old maps? Does anyone still use an atlas? I don't think so. But how beautiful are these maps? So let's save them by upcycling them into great original vintage button magnets!
I have always been fascinated by the warm colours, fine details of rivers and borders, coloured countries, mysterious arrows and figures and the menacing depths of oceans and seas.
But above all the iconic names of all those cities and islands!
These are 25 mm (1 inch) magnetic buttons. Other formats would bring together too many different countries (especially in Europe) with the maps we have now.

The first results are below. Some names are not used anymore because this was a really old map. That is a nice extra and transforms these magnets into little time capsules on your fridge or magnetic board.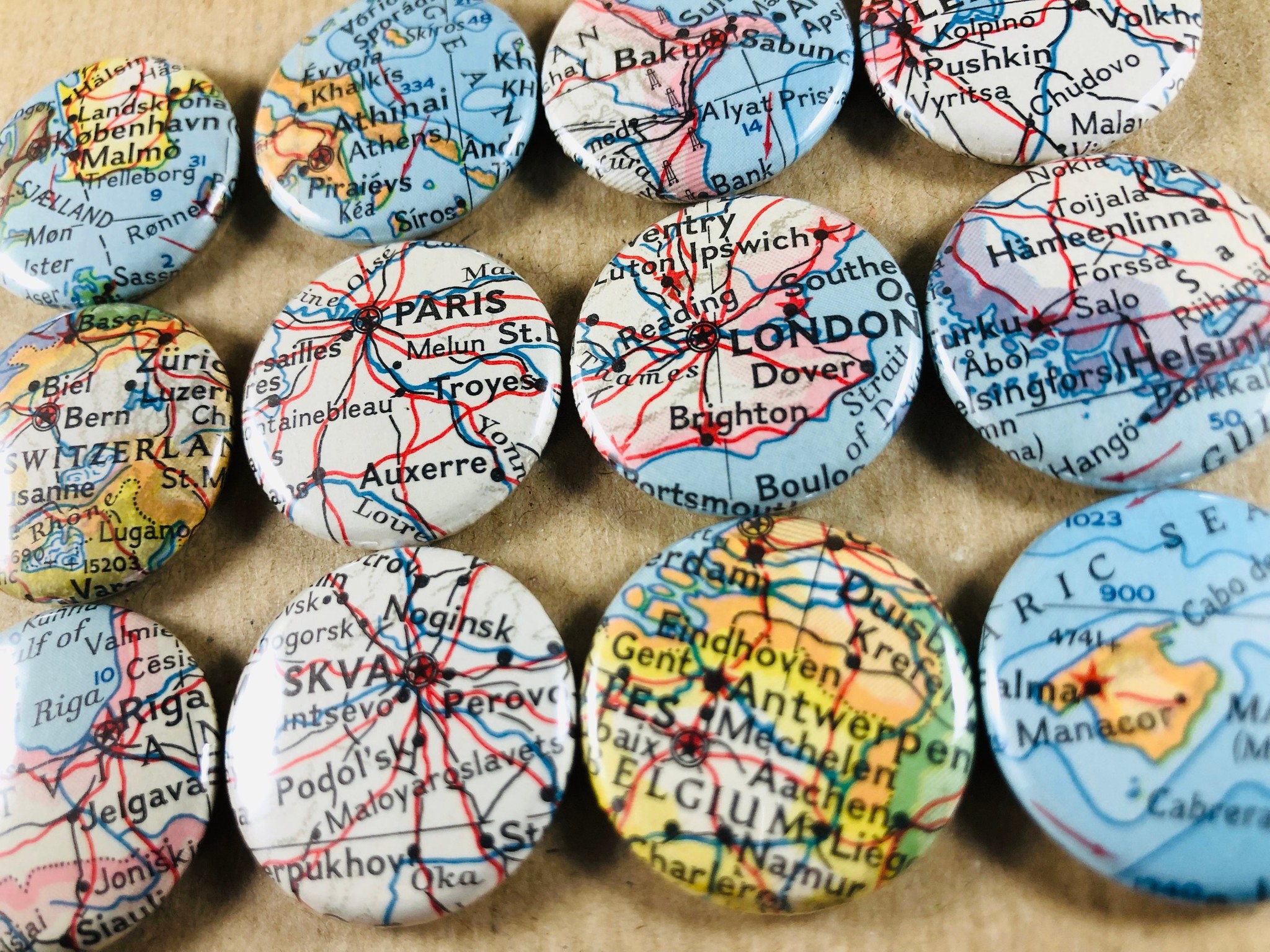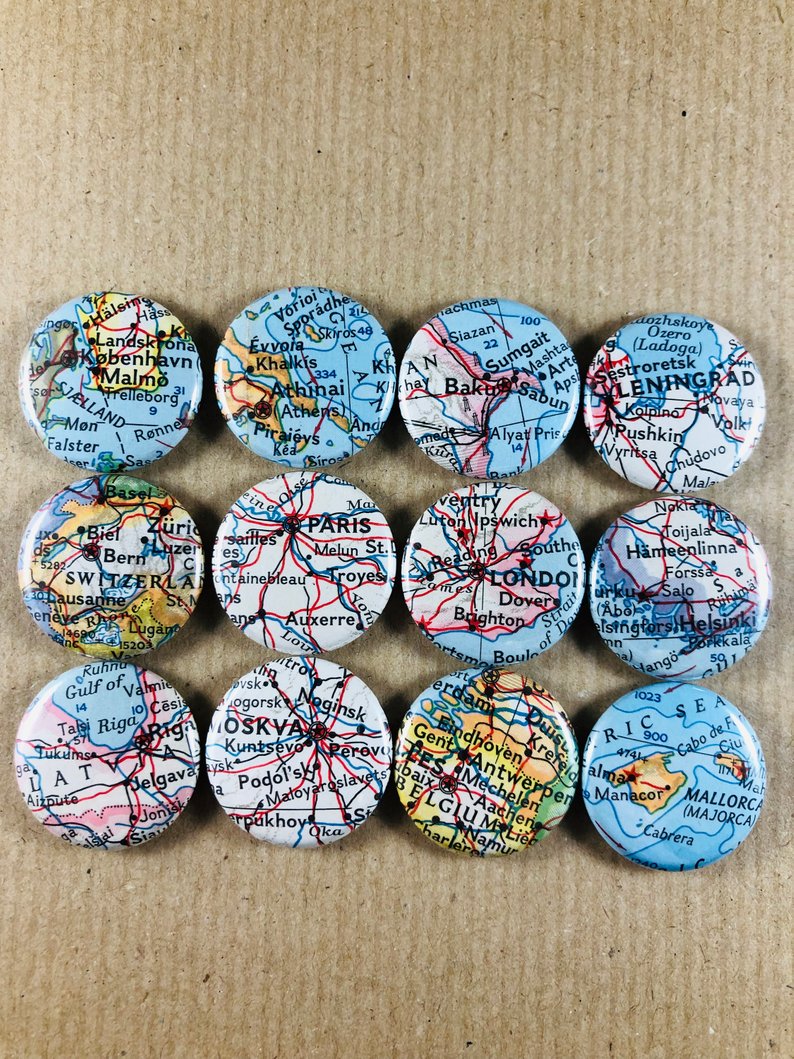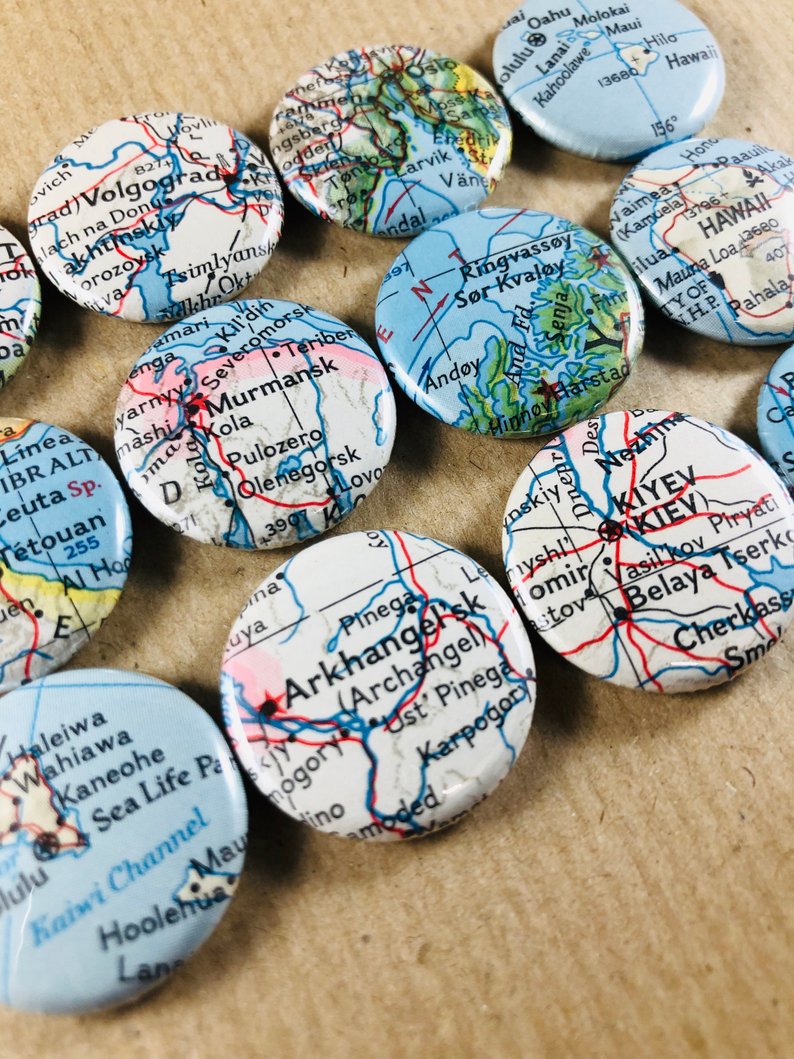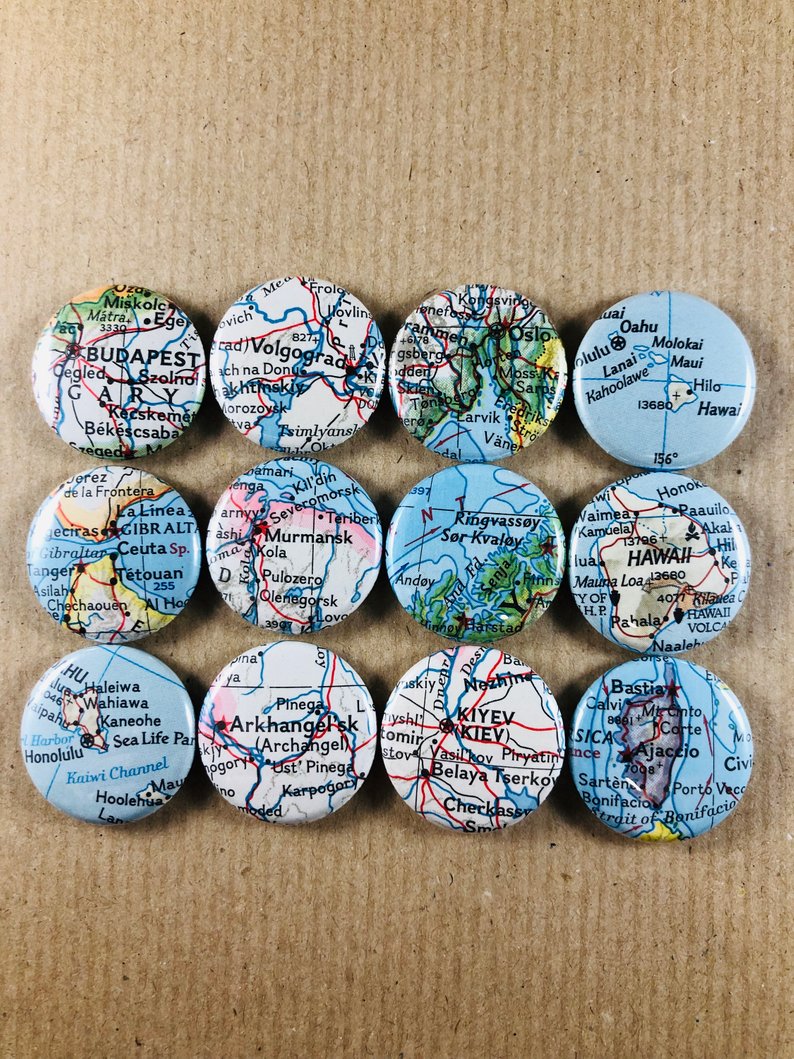 Makes you dream away to different places and times, doesn't it? Anyway, these cards have been given a new life and function as inspirational eye-catchers. There are many more to come! (I have cut up whole planets...)